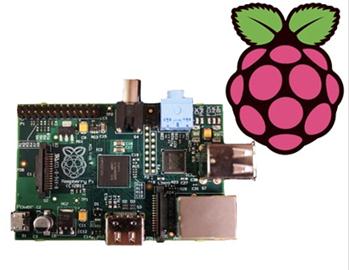 A few months back I placed an order for a raspberry pi. For those who don't know what it is, it is a really cool project which is basically a computer for 35$ (Shipping for me almost doubled it, but that's to be expected). It is a board, which as 256MB Ram, SD-Card slot, 2 USB Slots, an RCA Slot for analog video, and a headphone jack for analog audio.
It is originally a project for schools, to help today's kids get started with (python, but not only) programming.
To be exact with what the project guys are describing it:
The Raspberry Pi is a credit-card sized computer board that plugs into a TV and a keyboard. It's a miniature ARM-based PC which can be used for many of the things that a desktop PC does, like spreadsheets, word-processing and games. It also plays High-Definition video.
Here are some FAQs

The OS of this board is stored on an SD Card. I have bought a class 10 16gb SD Card off of eBay for this purpose.
So few days ago, the board arrived! I finally found myself playing with it, and it's so much fun
Here are some common suggestions for usages: Continue reading "The Raspberry Pi is Here"